Contact
CONTACT:JEFF GUAN
MOB:+86 15330893333
EMAIL: league@honestleague.com
CONTACT:ELVA JIANG
MOB:+86 15842555968
EMAIL:league@honestleague.com
CONTACT:CINDY
MOB:+86 18241579361
EMAIL:cindy@honestleague.com
CONTACT:NICOLE
MOB:+86 13009208958
EMAIL:nicole@honestleague.com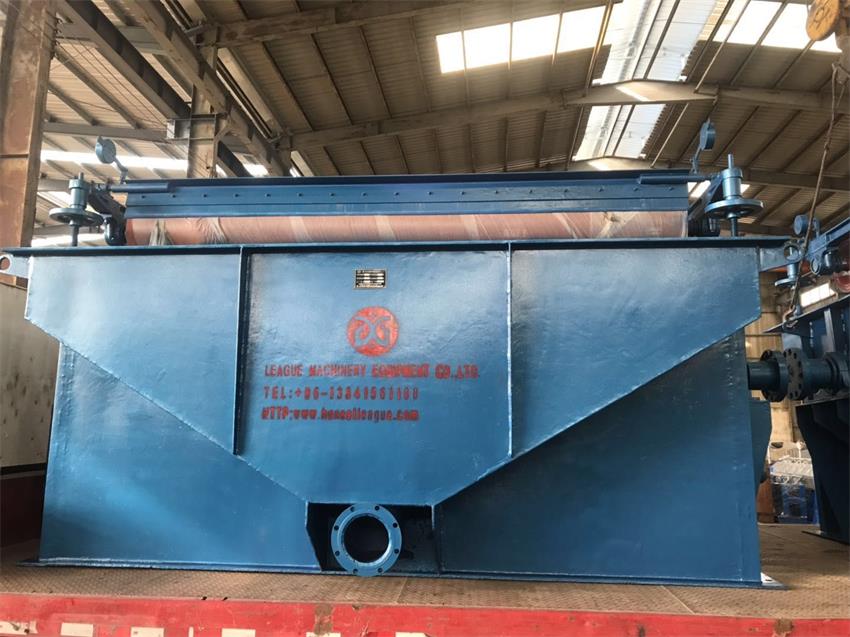 THICKENER
A.Brief Introduction
Disc type thickener is mainly used for the thickening for low density pulp and white water recycling system. The machine is different from traditional vacuum disc type filter, no need to install it on higher level and water leg pipe. It can be used to replace traditional gravity type round thickener. Its structure is designed tightly, with big screen area and high production capacity. The fan-shaped plate is welded by stainless steel, with the feature of anti-corrosion. Because of the special design on fan-shaped plate, large quantity of white water can be filtered when it is running. Disc type thickener is the best choice for pulp washing & thickening and white water recycling.
B. Operation Principle & Equipment Structure
Operation Principle
Gravity disc type thickener is composed of fan-shaped plate and tank. Pulp enters tank through pulp inlet port. then the pulp will gether towards the both sides of fan-shaped plate continuously. Disc rotation will take pulp onto wire surface. By high pressure water flushing, the pulp on disc will be desquamated and filtrate will gather to the big shaft via the disposal ditch on the middle of disc, getting drained out. Along with the continuous rotation of disc, the pulp density inside tank will get improved because of the continuous filtrate drainage. When the pulp level inside tank is higher than liquid level adjusting plate and overflow to the outlet box, the process is finished.
A. Fan-shaped Screen Plate
Fan-shaped screen plate is made of stainless steel, with 40mesh stainless steel wire clothing on the outer surface. It is anti-corrosion. Fan-shaped screen plate is fixed onto the main shaft with bolts, which is easy for replacement.
B. Wire Washing Device
Water nozzle on water spray pipe will spray high pressure water (0.3-0.4Mpa), it will flush away the pulp on filtering wire and flushing the wire so as to ensure the fan-shaped screen plate can obtain continuous filtering capacity.
C. Tank
Tank, which is welded by steel plate, supporting the transmission device and all components. It is composed of pulp feeding-in box, pulping out box and middle tank.
D. Main Transmission Device
The power is generated by motor, being passed to main shaft after speed reduction by first grade belt and cycloid reducer. Frequency conversion motor is adopted, speed can be adjusted without grade, and rotation speed can be designed. In order to obtain high quality super clear filtrate for white water recycling, it usually works on a low speed.